By the time you read this article, you will already have started to see the effects of the coronavirus on your daily life. The virus is technically called COVID-19, as there are many types of coronavirus, but the COVID-19 variant is the one that emerged in China late last year and is now a world-wide pandemic.
HOW DANGEROUS IS IT?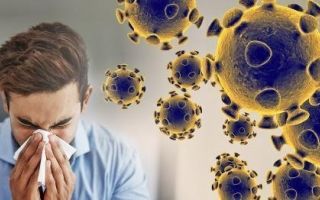 At the time of writing the World Health Organisation has provided data that shows that approximately 20% of everyone who contracts the virus will need to be hospitalised, and between 3 - 4% of people who contract it may die. This makes it over 20 times more dangerous than the flu (the flu has a mortality rate of .1% )
When you combine this with the fact that it is twice as contagious as the flu (the average person who contracts the virus passes it on to approximately two other people, vs the flu which is usually only passed onto an average of one other person), you can quickly see how dangerous it is and why the government is taking drastic measures to keep it contained.
The demographic who seem to be the most at risk of fatalities are people over the age of 60, and anyone with a pre-existing health condition, such as diabetes, or lung problems.
The impact of coronavirus is wide ranging within the building industry, from effects felt within the supply chain, through to the inevitable questions about its impact on employment conditions and safety.
IMPACT ON BUILDING INDUSTRY

Master Builders Association provides the following information:
"You don't want to have people in close proximity to each other, but you can be on a jobsite and not be within 1.5m of each other. Those who are immunocompromised should consider whether they should stay home depending on what their tasks are.
In preparation for increased absenteeism, supervisors should cross-train employees to handle other functions.
It can also be helpful to encourage workers to develop contingency plans for child care in the event of long-term closures of schools and daycare centers."
In addition to clarifying or amending sick-leave policies and encouraging work-from-home for all employees who can be productive working off-site, trade contractors and builders can be proactive in communicating potential delays due to coronavirus-related issues. The important thing to do is communicate potential impacts on schedules. Let the developers or project managers know, 'We have an issue with a handful of people staying home, this is what we expect the delays to be.'
It could be the case that in the near-future a project owner will say that the risk is too great to continue work if the site is near to where there are more cases, or close to a medical facility or an area where the exposure risk is high. Emergency protocols within affected communities, could trigger a variety of challenges. If public transportation shuts down or schools close, many employees may find it difficult or impossible to show up for work.
TRAINING YOUR STAFF IN HYGIENE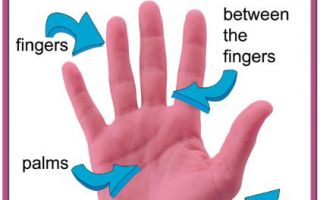 Above: there are now dozens of high quality training videos for training staff in hygiene practices
It is critical that supervisors and employees train their staff in strict hygiene, including when sharing tools or PPE.
In addition to physical wellness, employers should consider mental health, too, because employers report anxiety among workers as one of the top issues brought on by the coronavirus.
To assist you to do this quickly and efficiently, the Green Building Institute has created an easily understandable and affordable on-line course, in association with the Australasian Infection Control Society, and Biological Services Australia. It contains important facts and information from the World Health Organisation, the Federal Department of Health, and WorkSafe Victoria, and is created in such as way to ensure that workers understand the information. Topics covered include:
Who is at risk?
How to carry out proper hygiene practices
How to disinfect surfaces
How to self-isolate
Business continuity planning
Safe Travel procedures

We recommend putting all your staff through this course as soon as possible. Although a lot of information is freely available on the internet, employers should not rely on their employees finding the correct information themselves, and simply reading it. It is vitally important that they show they understand it; it could be a matter of life or death for some people.
The course can be completed from home on any internet connected device, including phones, tablets, laptops or PCs, and can translate into over 35 languages.
Employees who complete the course are issued with a certificate to prove they completed it. The course takes between 1 - 2 hours to complete.
To access the course click here
IMPACT ON THE BUILDING INDUSTRY SUPPLY CHAIN
According to the Master Builders Association,
"The impact of the coronavirus on the building supply chain in Australia is already starting to be felt. While the true impact won't be known for weeks or possibly even months, we anticipate it will most likely be felt in the second half of 2020. The impact will be felt in both commercial and residential sectors; neither is immune. The building industry uses building products imported from China (particularly taps, valves, glass, nails, screws, nuts, bolts, iron and steel) and with the industry already facing a downturn, there is real concern about the impact this will have and the risk the industry will be exposed to.
The rush on purchasing of disposable masks, which are used within the industry as a control measure for dust, has also had an impact on the building industry.
For builders experiencing delays, our advice is to:
Look at alternative sources for products – although, there will be no escaping a global supply issue.
Investigate alternative products that are available in Australia. You will need to have your client's approval to use an alternative product so ensure you follow the process set out in the contract for variations before you order an alternative product.
Check with suppliers before placing orders and be clear on when to expect deliveries. Ensure you read your supplier agreements to understand what your rights are if goods are not received by the date that you have requested and agreed with the supplier.
Ensure you manage delays caused by non-supply of products contractually and in writing. The key is to notify your client as soon as you become aware that a delay is likely to occur to the project and ensure that your notice of delay complies with the requirements of the contract. Submit updated notices of delay to keep your client abreast of a continuing delay and what steps you are taking to mitigate the delay.
Ensure you submit a claim for an Extension of Time to the Date for Practical Completion within the timeframes noted in your contract. For domestic building work, this must be done within 10 business days of the delay occurring. For commercial/subcontract work, this is likely to be set out in the contract.
For new contracts, factor in delays wherever possible and be aware that it is unlikely that you will be automatically entitled to an extension of time to the Date for Practical Completion if the delay could have been reasonably expected at the time you entered into the contract or submitted your tender. We recommend that you raise the issue of supply delays with your client prior to submitting your tender and/or entering into the contract. Similarly, ensure that any quotes that you provide also address these potential issues."
First step when considering mask shortages – look at all other respiratory options, for example, re-usable masks or respirators.
SWITCH TO ON-LINE AND ON-SITE TRAINING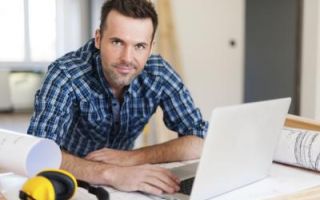 Above: You can access virus-free apprenticeship training from colleges using the GBI e-learning system
With many institutions such as schools, universities and TAFEs set to close due to virus containment measures, smart employers are switching to training providers that use the Green Building Institute's on-line training system, which allows apprentices to study on-line without having to attend classes.
This system is a much safer way to train staff, and offers no disruption to the training plan, as apprentices can study at home or on-the-job, using social distancing measures. The practical part can be taught on the job in small groups. To find out which RTOs and training colleges are offering this option in your state or territory, contact the Green Building Institute

EMPLOYMENT CONDITIONS & SAFETY – COMMON QUESTIONS
If you're an employer within the industry, you need to be across the questions you may be asked regarding coming to work and workplace risk management, according to Australian workplace laws.
Workers and their employers must follow the government guidelines regarding self-quarantine periods, with workers required to notify their employer should self-quarantine be required.
Employers are also responsible for identifying and managing work health and safety risks, which includes exposure to the virus. Businesses and their workers should be familiar with how to prevent the spread of infection.
Employers should consider measures such as providing hand washing facilities or alcohol-based hand sanitiser, tissues and cleaning supplies and generally promoting good hygiene practices. It is now critical that all employers provide sanitiser to employees for sanitising PPE such as respirators, hard hats and safety harnesses.
Questions concerning medical and testing issues must be raised with the appropriate authorities and medical experts.
For information on HR obligations please refer to Master Builders Association
MORE INFORMATION

https://www.health.nsw.gov.au/Infectious/diseases/Pages/coronavirus.aspx
https://www.worksafe.vic.gov.au/resources/preparing-pandemic-guide-employers