CPC60220 – Advanced Diploma of Building and Construction (Management)
This qualification is designed to meet the needs of individuals requiring an Open Builder's Licence in Queensland and for project managers on Green Star construction sites. The course provides you with the technical and management skills to become a builder and/or construction manager for medium and large building projects.
Units of competency:
Duration:
The duration of the course depends on your previous experience. If you are new to the role it will take approximately 12-24 months of on-the-job training. RPL is available for students with previous experience in one or more of the above subjects.
Eligibility:
You must be currently working in the industry in a supervisory role. You must have internet access and a computer with a web-cam
Course Delivery:
Enrolments are accepted at any time. Enrol, pay and start on demand. The course features hundreds of high quality streaming multi-media lessons, standards, spreadsheets and professional documents for you to download and use in your career. Stream lessons direct to your work-site, wherever you are, whenever you want.
Trainers are highly experienced industry experts who will guide you and assist you in your learning experience. Interact and get feed-back from our trainers no matter where you live, through our unique video response technology, which connects you to your trainer through your laptop so you can see and hear your trainer, just like being in a class-room!
Course outcome:
On completion of the course you will be issued a qualification and certificate by Best Option Training RTO 41246
Costs
Costs vary from state to state and according to your previous experience. Only $275 enrolment fee for Queensland residents eligible for CSQ funding.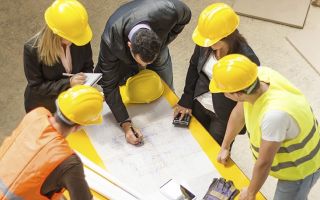 Testimonials
"M. Wharehoka is a very knowledgeable trainer easy to get along with and full of correct and precise information and his ability to teach me patiently my computer skills has been a valuable asset to my growing knowledge in my new career in management as a Site Supervisor. Cheers" - T. Carter, QLD