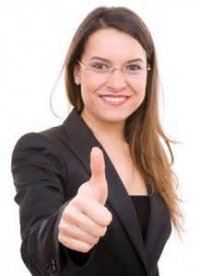 Training for Commercial Real Estate Professionals
Sustainability in Commercial Real Estate is the first of several online education training courses that are being created by the Green Building Institute to assist the property professional. All courses are specifically designed to educate time poor property professionals in a flexible and easily accessible manner, with the aim of expanding their knowledge in recognising and promoting sustainability in the built environment. Watch this space for further courses being made available online.
Sustainability in Commercial Real Estate
Updated June 2017 to reflect changes in Commercial Disclosure requirements.
Available online and face to face
The property industry is changing, so are client preferences and demand for the buildings they want to invest in or occupy. Sustainability features that improve capital value and lower operating costs are becoming a requirement, not just for Government Tenancies, but also for organisations who are financially savvy and looking to grow.
Now is the time to build your knowledge in the 'green building' arena. This online training course provides you with the knowledge you will need in a cost effective, flexible and practical manner. Property professionals who take the course and gain this knowledge will be able to offer more value for their clients, demonstrate that they understand the market changes and will be able to promote green buildings to their best advantage. All of which is important to gaining new business, confidence of vendors and landlords, and closing deals.
This course has been specifically designed for the commercial real estate sector and would be of benefit to anyone working or studying in the commercial property arena.
What is this course about?
This course is to assist those working in commercial real estate to identify, understand and promote efficient and sustainable commercial buildings. The course has been designed by leading sustainability consultants in the built environment, is facilitated by qualified building sustainability assessors involved in various commercial efficiency programs such as NABERS and the National City Switch Program, and is supported by leading industry bodies in the Australian built environment.
Duration 5 hours on-line

Knowledge to understand and obtain higher market prices for 'green buildings'What will I get out of it?
Skills to impress your clients
Understand the various building rating systems and programs
Know what to look for and how to market it
Tools to help you
CPD points
A certificate and logo as a Certified Green Property Professional under the GBI Green Property Professional Program
Any pre-requisites?
Good English reading, writing, listening and communication skills
Know how to use the internet and basic computer skills
Familiarity with commercial property market
What will I need?
The will to improve your skills
Ideally 2 property listings that you think may have sustainability features
Continued Professional Development (CPD)
This course is suitable for RICS formal learning CPD points
This course is suitable for REIQ and REIACT CPD points
Suitable for related industry informal CPD points in most cases
Who should complete the course?
Property professionals involved in the commercial real estate industry.
Availability
Anytime on-line through the GBI E-learning Portal. The course is presented by efficient property experts, using cutting edge e-learning technology, engaging multi-media, and interactive lessons, allowing you access to state-of-the-art training, when and where it suits you. Study anytime, anywhere, using your PC, tablet or smart-phone.
Classroom training available for groups of 10 or more.
Cost: $245

Group pricing available on request.
Contact Danielle King on 0404 453 447 for more information
With thanks to ...