Welcome to the 2020s!
As we enter the new decade, it's time to reflect on how the economy, government policy, environmental issues, new technology and trends will affect our industry. Although none of us has a crystal ball, (and crystal balls don't actually work, by the way), we can use current trends and policies to predict the major impacts on our industry. It's something smart business people do all the time, and it's what makes us leaders in the industry.
PREFABRICATION AND AUTOMATION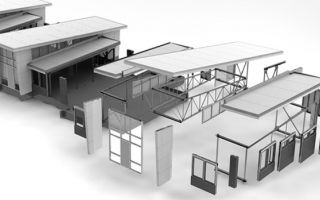 Within the next 10 years the move to modular and pre-fabricated construction will result in 10% of all new Australian homes being built and assembled off-site. Think about the vehicle industry. In the early 1900s cars were assembled and built by hand, often custom-made. Henry Ford introduced the assembly-line concept in the 1920s, greatly reducing the cost of building cars, and ensuring a consistent quality at a mass-produced scale. Trades people were replaced by assembly-line workers, who would often do the same repetitive work every day. Pre-fabricated construction uses the same concept but applies it to buildings.
These pre-fab building sites need multi-skilled workers; there is no sharp definition between the trades. They need carpenters who can hang plasterboard and do tiling, and plumbers who can also install electrical wiring. There will be a dramatic switch towards multi-skilled trades people. Entire bathroom pods complete with tiling and plumbing are being mass-produced and dropped straight into a modular building.
Construction methodologies will slowly but surely shift more towards prefabrication and automisation (3d print, brick laying robots, CNC, etc) whether this will be for structures or building parts. Quickly gaining popularity as an affordable and sustainable way to build, 3D printing is becoming a go-to construction choice for architects around the world. In fact, one Boston-based company, Apis Cor, well-known for its 3D-printed architecture, has just completed construction on the world's largest 3D printed building. Located in Dubai, the 6,998-square-foot building was completed in just two weeks.
NATURAL AND INNOVATIVE MATERIALS BOOM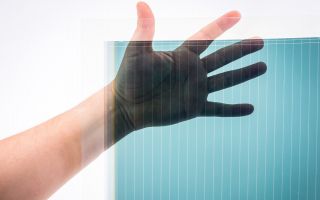 Above: Heliatek's incredible organic solar PVs are super thin, flexible, and can be put on virtually any surface.
More innovative materials will enter and conquer the market ; organic / natural materials like rise husk, natural fibres such as abaca, alternative organic leathers (apple and pineapple leather), bioplastics (check out
Biolastics
), improved and more efficient forms of solar panels, and small scale wind turbines. A great example of a game-changing technology is
Heliatek solar film
, which supports a wide variety of building surfaces; from horizontal to vertical and even curved.
Turning trash into treasure will reach a new "boom" in coming years due to Australia not being able to export waste to overseas anymore. Waste will become a valuable resource and increase its value quickly. This will lead to more innovative products made from recycled waste, including the building industry. For a great real life example check out
Nevhouse
, which takes waste and turns it into low cost, rapidly deployable shelter.
OWN LESS, SHARE MORE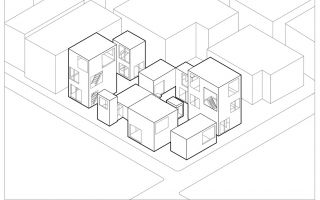 Design will increasingly move towards a minimal approach (own less, share more). We will see more radical design approaches which will start to reflect the shift in society. Japan already has examples where walls don't really exist anymore for example and rooms are literally carved into blocks, creating space; interesting concepts which will obviously change the entire industry and the real estate market. How do you sell or market a "house" that doesn't have actual room as such?
Ryue Nishizawa came up with a new definition of private and community living. The Moriyama House is a flexible-format of minimalist steel prefab house for Yasuo Moriyama, a perfect example of a home designed like a community while connecting the inside and outside. Located in the suburbs of Tokyo, this modern architectural concept presents a multi-building residence with ten separate buildings, ranging from 1 to 3 stories high, where every room is a building by itself; even the owner's bathroom is a separate building. The buildings are all prefabricated houses, which use steel plating to make the walls as thin as possible, in order to maximize the interior space.
Room layouts as we know them will become more flexible to the point that we will talk more about 'zones' than 'rooms', without fixed usage (no bedroom or kitchen). It will all be more open and flexible in use in order to work for several different purposes; easier to adapt to different usage over time and especially in the long run. Furthermore we will move more towards modular systems in order to respond to life circumstances and accruing changes. This is known as 'Placemaking'; the idea of a home as a dynamic and continually evolving identity.
BIOPHILIC DESIGN AND REGENERATIVE DEVELOPMENTS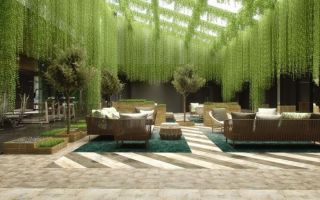 Biophilic Design is an innovative way of designing the places where we live, work, and learn. We need nature in a deep and fundamental fashion, but we have often designed our cities and suburbs in ways that both degrade the environment and alienate us from nature. The recent trend in green architecture has decreased the environmental impact of the built environment, but it has accomplished little in the way of reconnecting us to the natural world, the missing piece in the puzzle of sustainable development.
By understanding the connection between humans and nature, Biophilic design and regenerative developments will increase and lead to building ideas and developments beyond the currently defined sustainable goals. It will be crucial to design, plan and build with nature in mind, not only focusing on the actual dwelling. Everything is connected, which also means more focus on permaculture, horticulture and general self sufficiency.
MICRO-GRIDS AND OPEN-SOURCE ARCHITECTURE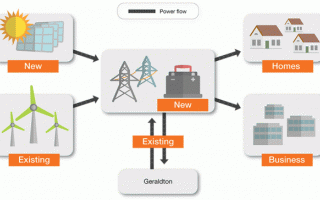 Micro grids for electricity as well as water and waste water will become more popular especially for smaller and more remote communities; Shared infrastructural resources such as electrical grids, water systems, and internet connections will minimise building and operational costs per homeowner and furthermore the overall footprint
Open source innovation in arch and design will increase and help to make a real difference in the world, potentially helping to solve the affordable housing crisis. This will probably be more consumer driven than government or industry in order to provide working solutions.
ENERGY EFFICIENCY AND BUILDINGS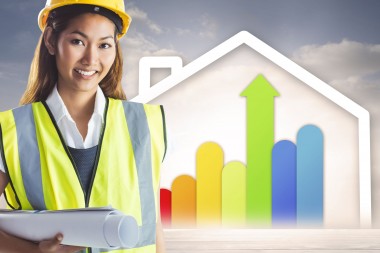 Energy efficiency is a core focus of the Australian Building Codes Board and forms part of the Australian, state and territory governments' strategies to improve energy productivity and reduce greenhouse gas emissions.
After focussing on commercial building energy efficiency in NCC 2019, the emphasis of the NCC 2022 energy efficiency work will be on residential buildings. This will involve the development of enhanced energy efficiency provisions for residential buildings, including a possible increase in the level of thermal comfort and a whole-of-house-energy use budget. For commercial buildings, initial investigations will be carried out to support possible future changes in NCC 2025.
ELECTRIC UTES AND COMMERCIAL VEHICLES FOR TRADIES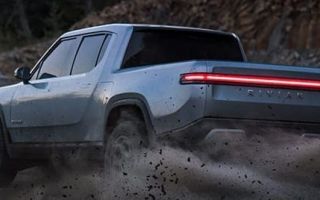 Above: The Rivian Electric Ute will revolutionise how tradies get around

Almost all vehicle manufacturers have launched or will be launching electric versions of their most popular models. Electric vehicles will become mainstream, and the cost will drop dramatically. Chances are, when you visit a showroom in 2022 you will see battery powered versions of your favorite models, and by 2030 lots of your mates will be driving them.
General Motors' first electric pickup truck model will go on sale in the US in the autumn of 2021, the company's top executive said this year, around the same time as electric carmaker Tesla's own model is expected to debut, with a starting price under US$50,000. The electric Ford F-150 will possibly debut in 2021.
The first electric ute in Australia could come from China, with Great Wall confirming the pure-electric version of its new ute was "always" in its plans. Timing hasn't been confirmed, but Haval Australia's managing director Koma Li says Great Wall will take the as-yet unnamed electric pickup despite of our market's reticence to adopt battery-powered vehicles.
Although a lot of tradies have scoffed at the idea, just wait until they actually try one of these vehicles. Electric utes have better acceleration, higher torque, the same payloads, 4X4 capability, extremely low maintenance costs (imagine, no more oil changes or fuel filter changes), and the best part; they will cost 75% less to fuel, and if you have a solar PV system it will cost you virtually nothing to run.
In 2019, Australian manufacturer ACE EV launched a unique range of electric cars and light commercial vehicles; ACE Cargo, ACE Yewt and ACE Urban. The world is shifting to electric vehicles. Internationally, governments are supporting uptake with measures such as Electric Vehicle targets, bans on internal combustion sales, road access restrictions (congestion / low-emission zones), purchasing grants and registration / tax discounts. People want them, most governments want them and businesses want them. The shift is undeniable and accelerating rapidly.
REGISTRATION FOR VICTORIAN TRADIES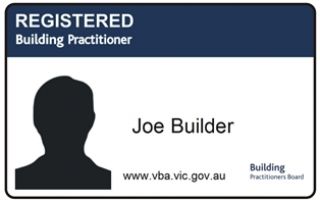 After decades of lobbying the government, industry associations have finally achieved the goal of bringing in mandatory registration of most building trades. Registration of carpenters in Victoria is proposed to kick off in 2021, with chippies being given one year to apply and register, followed by a 5 year probationary period before full registration by 2027.
Although the details have yet to released, we expect that registration will be limited to qualified trades people, just as it is now for other trades. Thousands of tradies in Victoria will need to be assessed, and training provided for them to become qualified and licensed. This is a tremendous opportunity to improve the professionalism of the industry.
States with licensing or registration schemes have increased apprenticeship uptakes, and generally a higher standard of workmanship. Not only will registration provide a level playing field, it will provide a minimum benchmark for contractors to meet, resulting in a better outcome for the public and less disputes with contractors.
If you are a cowboy operator in Victoria, your time is up!
EMBRACE THE FUTURE!
How will you react to new technology and ideas? How you choose to react may determine the success of your business. Some people react negatively and are scared to try new ways of doing things. But in our experience, those who think ahead and adopt new technology and ideas are better prepared for when the technology inevitably becomes standard practice.
You can prepare for the future by completing a course from the Green Building Institute. Check out our great range of courses; there is something for almost every occupation in the building and construction industry.
Authors:
Daniel Wurm is a qualified trades person and teaches sustainability to builders and trades people across Australia as part of the Green Building Institute's Green Tradies and Energy Smart Builders Program. He won the VET Teacher/Trainer of the Year in Sydney 2015.
Ronny Matzat (Dipl. Ing.; Architect MAA) is the founder of DSGN Kartell, a multidisciplinary design studio educating people on the impacts and consequences of climate change and providing solutions with focus on the built environment. He is a registered member with the Danish Association of Architects and teaches sustainable design at the Green Building Institute.