Press Release - Sustainability in Commercial Real Estate
Danielle King | 21 Oct 2016
Press Release 19/2/2015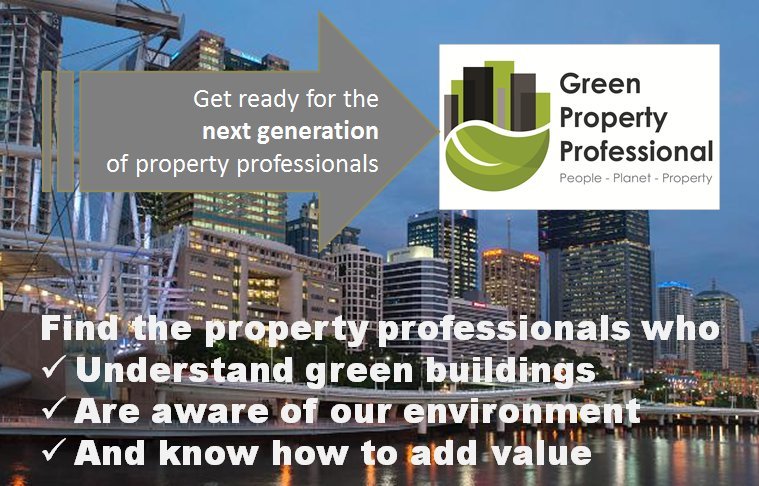 We all know that there is significant value in green building. Research here in Australia and internationally has proven it time and time again. And the trend is that green building, particularly in the commercial space, is increasing. Why? Because green buildings offer many benefits ranging from increased market value and reduced vacancy rates through to staff productivity benefits and lower occupancy costs. It's become a 'no brainer' for many developers and investors.
Yet we regularly see highly efficient buildings with good sustainability features, not being recognised and marketed to their full potential. Why is it that most commercial property listings seem to provide minimal information? Why do they typically not include features that highlight how efficient the building or space is? Even worse, why don't the majority of buildings with high NABERS ratings, or Green Star ratings, have their rating logo online with the sale and lease information? After all, developers and owners make a significant effort to obtain these ratings, and they are highly regarded.
The team at the recently formed Green Building Institute (a non-profit training provider for the green building and property industry) thinks that it's due to the lack of available education for real estate property professionals'. Apart from the Royal Institute of Chartered Surveyors (RICS), who have updated their training materials to include sustainability features during property valuations, there seems to be little education available for real estate professionals to assist them to identify, understand the benefits of, and better market such buildings.
Additionally, Real Estate professionals are generally very busy and time is a premium. So how do you educate an industry in green building features and keep it simple, time efficient and easily accessible? The answer is online training, it's flexible, easy to access and can readily fit in with individual time constraints. And the Green Building Institute's multi-media e-learning technology offers world class flexible training that fits the bill perfectly.
Recognising this, and knowing that promoting green buildings is key to engaging the educated client; the Green Building Institute has created the 'Green Property Professional' program, that provides practical and informative online short courses for the property industry. The first of which has just been released for the commercial market, called 'Sustainability in Commercial Real Estate'. The course includes information on why green buildings are important, discusses the ratings, tools and programs available, talks about what to look for and the benefits each feature offers to potential landlords, tenants and investors. Time spent on the course could also contribute to informal CPD points.
Real Estate professionals with such knowledge would be able to offer more value for their clients, demonstrate that they understand the market trends and will be able to promote green buildings to their best advantage. It also enables agents to provide more useful information on property listings which will assist those looking, to find efficient properties. All of which is important to gaining confidence of clients and assisting with closing deals.
Other courses are already underway and will be added as they are ready during the year. If you are interested in knowing more click here to see the web page on the Green Building Institutes website